I tried making a some of my gifts this year. I ended up knitting 4 simple rib scarves, 2 pair of knitted fingerless gloves, 2 8-bit art pieces for my boyfriend and a whole lot of rocky road bark with Dandies marshmallows!
Our friend Kyle and the scarf I made him - the scarf that started my month of crazy knitting! I used my camera phone and the a app with tons of film effects for something muted and vintage..
Mega Man portrait for Matt - my first big piece - I used some ideas I found off the net because I am still new to pixels and beads...
Mario piranha for Matt, my first time using 2 boards in a project: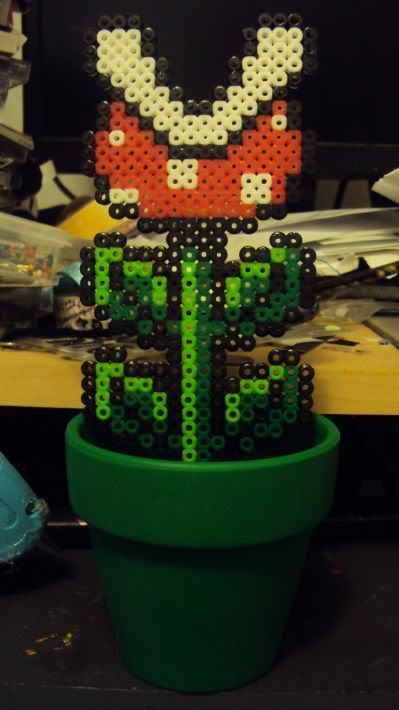 Rocky road bark...It is a hit now and being requested like crazy!