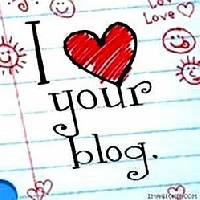 I swap with Swap-bot!
I am rather new to
Swap-bot
and quickly have grown to really like the site and what goes on over there. Mostly I like joining ATC swaps, a tiny space is so freeing for me to be artistic, the limited space makes me feel secure in the possibilities I can create.
Last week I joined a swap titled I ♥ Your Blog! as a way to meet other bloggers. I discovered some new blogs and am having a good time reading them. Here are the blogs I got to discover as part of the swap.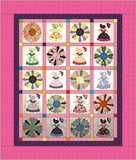 Memories Through Quilting
is a new blog dedicated to quilting of course! I liked the bathing kitty photos most - since I am a cat lover!
El Blog de Jex
is a crafty blog full of ideas! It is in Enlish but the blogger is from Mexico - reminds me I need to learn more Sopanish just to get by at the botanica!
Sweet Maple Life
has a nice clean layout that is easy to read. Not only does Mary like crafting she likes cosmetics - yay!
Kimitty Kim
is full of super kawaii things! I love all the cuteness!!!
She's Crafty She's Just my Type..By Amberingz
is delivering craftiness from Southern CA, from ATC storage to jewelery tips!
Sanity's Overrated
plans on reading 100 books in a year - so far there are a few books finished. I like this idea since I like reading myself!
Novel Niche: A Place for Books
has a clean layout and lots of in depth book reviews! I need to take some of the titles to the library next time I go!