Tonight I was able to go to a vegan potluck - I brought a pumpkin cheeze cake and a big ol' dish of baked mac & cheeze. The last vegan potluck I went to nothing but a few slabs of burnt tofu were actually vegan, everything had dairy and eggs - um OK. So I was kinda worried on if I should bring more food or eat beforehand. This time around I was really happy with the outcome!
There was so much food - it was crazy. Two things of tofurkey, noochy potatoes with gravey, 2 things of different green beans, cranberry stuffing, sweet potatoes, garlic rolls, veggies, pies, cake...I loaded up my plate...I event went back for more tofurkey - I am not a fan of mock meats but it was really good! There was so much stand out food!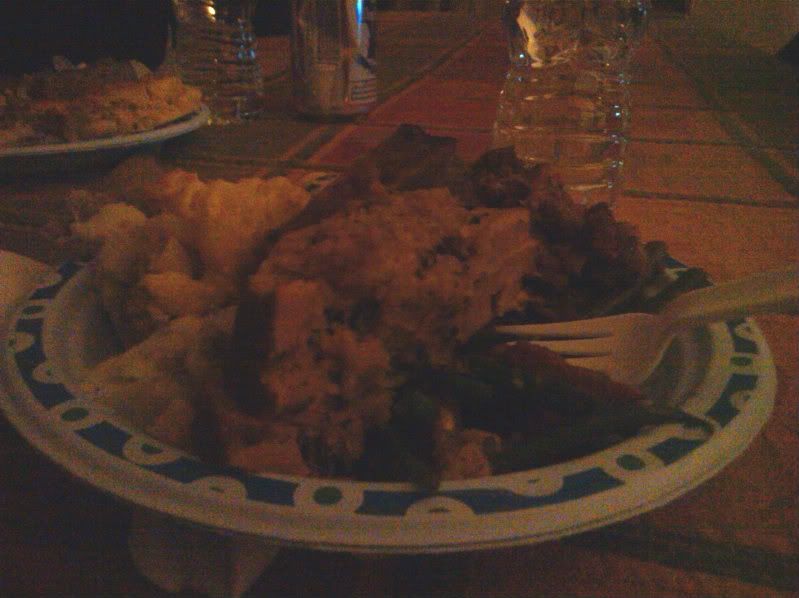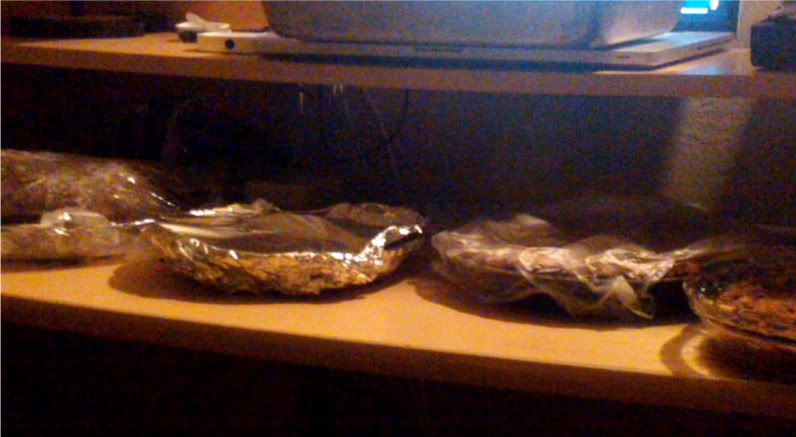 The last two years I have been making vegan pumpkin cheeze cake to bring as my dish to places. It is very simple to make and thanks to Keebler's Ready Made Graham Crust it is super easy and stress free. This is actually a veganized recipe from Keebler!
[Easy Vegan Pumpkin Cheeze Cake]
Ingredients
2 containers (12 oz) od Tofutti cream cheeze
1/2 cup sugar
1 1/2 teaspoons pumpkin pie spice (I use Trader Joe's it has the addition of lemon peel!)
2 egg replacer 'eggs'
1 cup canned pumpkin
1 Keebler Ready Crust Graham Pie Crust
In large mixing bowl beat cream cheese on medium speed of electric mixer until fluffy. Add sugar and spice. Beat until combined. Add egg - replacer 1/2 mixture at a time, mixing until just combined after each addition. Stir in pumpkin. Pour into crust. Bake at 350°F for 30 to 35 minutes or until center is almost set. Cool for 1 hour on wire rack. Refrigerate at least 3 hours.
*sorry for more low light cell phone pictures, I always have my phone yet never think to bring my camera!