I woke up yesterday morning to find that Mar was featured on
Cat
sparella
and
Vegan Flower
reviewed my zine! All the nice words really made Mar and I happy! So thank you from both of us! We feel like stars!
Yesterday Matt and I went up to
Harvest Home Animal Sanctuary
to drop off blankets that we collected and some food. We got to spend time with animals and I even got to feed my homie Harold the Guinea Pig some organic greens I brought for him.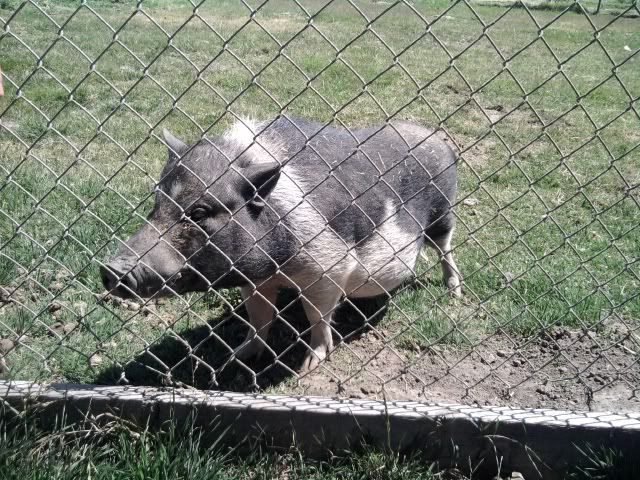 Mohawk the pig - super friendly guy!
I wanted to take him home! Super fluffy friend! There were so many cool birds! Recent chicks that made it to the home included two rescues that were companions to a fire fighter that died battling a fire last week in the bay area. The story is sad but I know he would be happy to see his kids in a safe place.
Matt feeding the bunnies!
This turkey dude is so cool! I love how he just follows you around!
I hope to spend more time with the animals at this special place. My newest project is making sweaters for the hens! I will post my progress in the upcoming weeks!