I am happy that Modesto got a great lil specialty market in it's corner - about time. We went to the opening of
Greens Market
today and we're happy with what we saw.
First vegan thing we came across were these nicely priced sticky buns!
Local organic produce!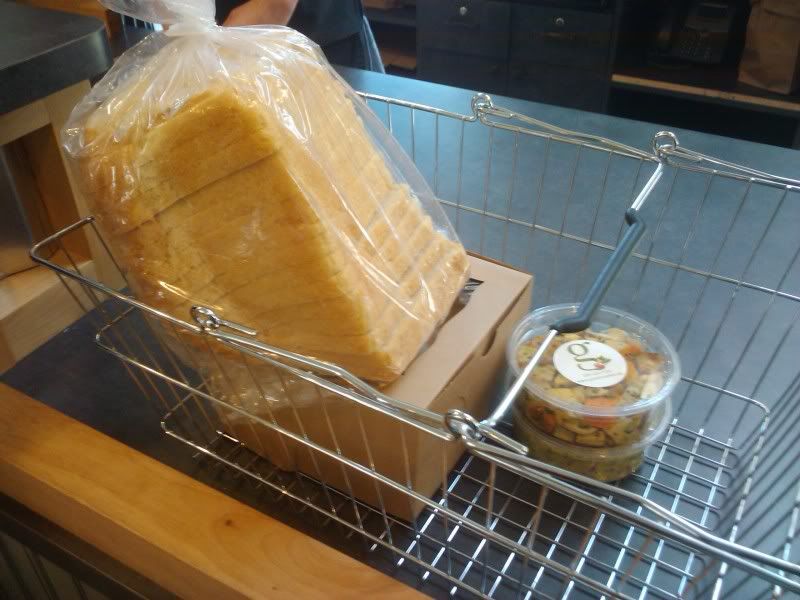 We walked away with fresh guacamole, roasted veggies, fresh bread and sticky buns. Everything was top notch and I can't wait to see what else they get in. I hope they take our vegan comments to heart and get more stuff we request in!