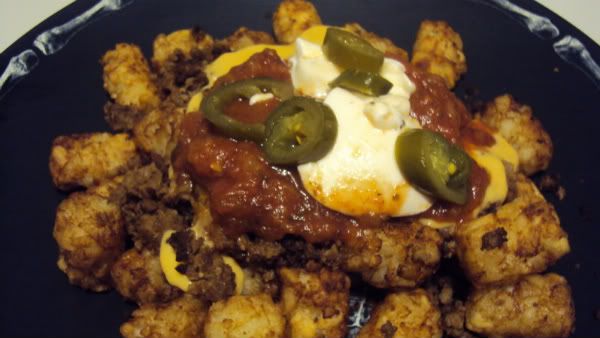 Totchos! Yup that is right tater tots done up with nacho toppings! You have seasoned soy crumbles, cheezey sauce, salsa, sour 'cream' and jalapenos!
Cheezey sauce
1/2 a bag of Daiya Cheddar shreds
1/2 unsweetened almond/soy/rice milk
a dash of: garlic powder and chili powder blend
Place all of the ingredients in a small sauce pan, heat on medium and stir till everything is melty and bubbly! This is a thicker less watery cheeze sauce - you do not want to much liquid so the tots will not get soggy!