Last weekend we had a mini pizza party in the back yard! I made 3 pizzas, here are 2 of them. The third was just a plain cheeze pizza because some people like it simple! All cheeze used is
Daiya
!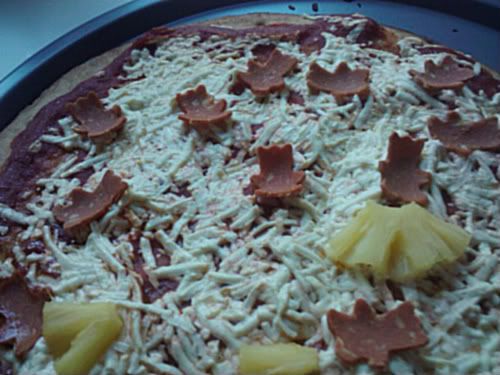 Pineapple and bear shaped faux-ham!
Pineapple and jalapeno - a new fave combo.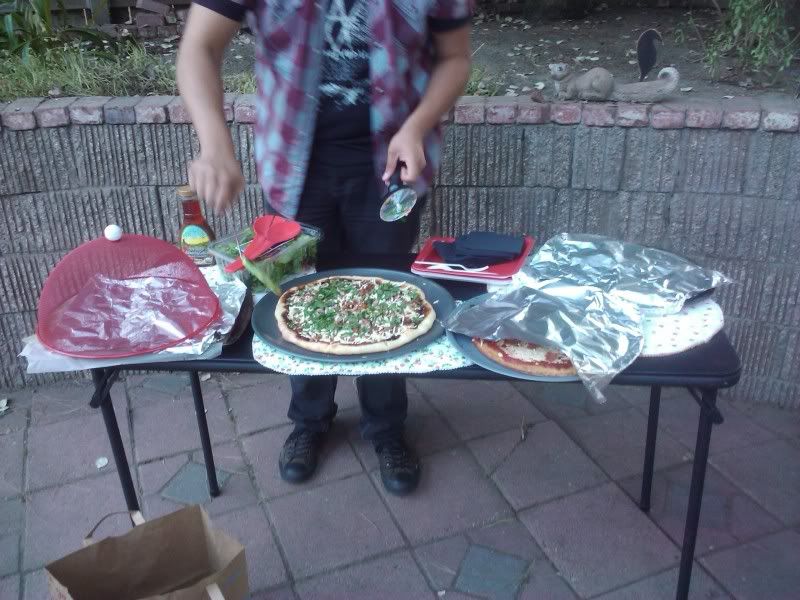 I got to meet my Twitter friend
Iamsunshine78
for the first time and she brought over a yummy BBQ 'chicken' pizza! It is pictured right in the middle as Matt plays pizza slicer!
This week I experimented a bit with pizza toppings. I made a vegan version of a buffalo wing pizza. It was good - but it was super hot! I have some more combos up my sleeve. Since the store down the street started carrying
Rustic Crust
I get pizza super fast and don't have to treat pizza like a special occasion thing!