We went to Sacramento last Saturday to try to do a lot of things and accomplished most of our goals. At the end of the day going to a concert was a no go - we were way to tired!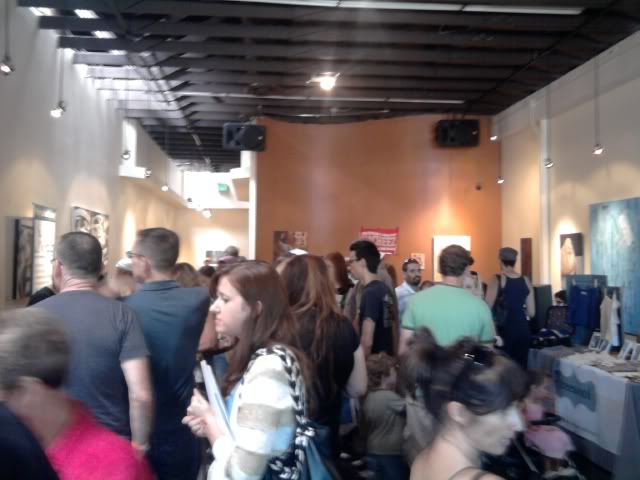 We checked out Veg Fest: which I was a bit let down by. A few of the vendors should have not been there. One women selling skin care did not know what vegan meant and was rude when I asked her if her products were vegan...she said yes but after reading ingredients they were not. We only stayed a bit, we were stuffed from lunch , did not buy food, sampled some yummy frozen vegan icees and I bought a few zines. On top of that - you can tell from the photo above it was packed and I wanted to get out of there!
We headed over to
Art 4 Art Sake
so I can get tattooed by Chris. He did a super kick ass job on my Mar portrait as you can see! I recommend him/his shop if you are in the Sacramento area!
I did some shopping at Lush and Whole Foods and we looked around. I did not get any food porn pics, my phone decided to give out on me early! It was a great day though!