Over on
Ravelry
I took part in the Vegan Easter swap. I received my package the other day and was spoiled!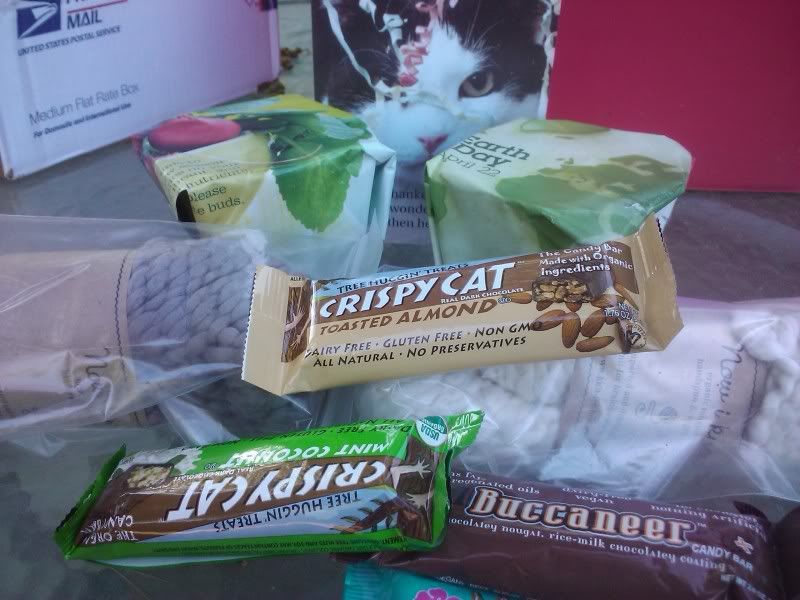 I got the softest organic chunky yarn - I want to make myself something with this, tons of vegan candy bars, organic tomato and peppers to grow and a cute kitty card! I just had to share this lovely stuff! If you have suggestions for simple projects for the yarn I can do please let me know!
Happy Earth Day and have a super awesome weekend!