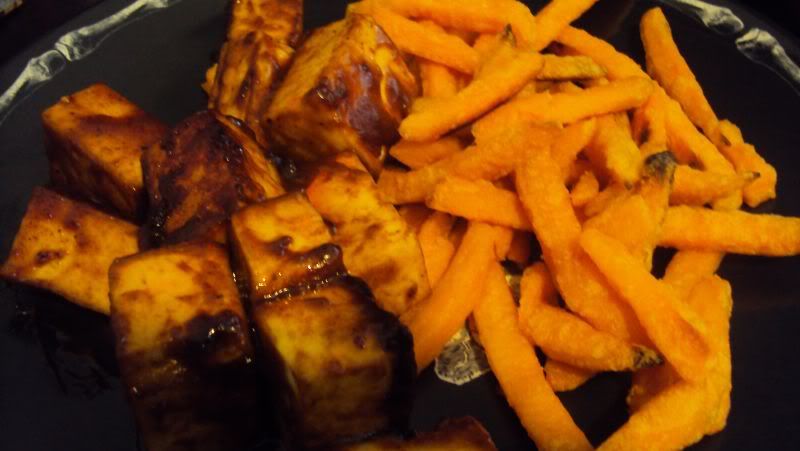 What you need:
1 block extra firm - high protein tofu - patted dry - cubed
1/2 cup or more of your fave BBQ sauce
1 tablespoon of canola oil for frying
Heat up your oil in a frying pan on medium heat. Place the tofu in the pan and fry for about 15 minutes - turning every so often so it will not burn. Reduce the heat to medium-low and add BBQ sauce and let simmer turning once for 10 minutes.
Serve it in a bun, serve it over rice, serve it with sweet potato fries like above! It is easy, fast and yummy!